Remote start systems allow you to start your vehicle without having to brave the elements and provide so much more. With remote car starters from Arctic Start, installation from Next Level Auto, and the more advanced remote starters of today, there are a number of systems connected to your car's computer that can be read right from your key fob!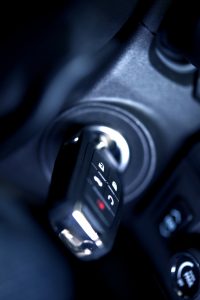 What Can an Arctic Start Remote Starter Do For You?
As we've said, remote starters have come so far that the possibilities seem almost endless. Since technology keeps coming, we're sure that Arctic Start and the rest of the industry will get to the point where that's true. However, just in the past 10 years, advancements in the industry have brought remote starter capabilities that someone just hoping to heat up their car never would have dreamed of previously.
Smartphone Control — No longer solely dependent on key fobs, remote starter systems can be paired wit
h your smartphone for instant heating and defrosting and to unlock all the capabilities of a modern remote starter system.
Long-Distance Start and Security — With any of the remote starter systems from Arctic Start and Next Level Auto, you'll get long-distance capabilities to go along with your chosen capabilities. Whether you just want to start your car or you want to monitor its security at all times, you can do it from a distance with Arctic Start. The lowest range models will start your car from up to 800 feet away, while the highest models go up to a mile!
Tracking Automotive Systems — With some of our more advanced remote starters, you can check many aspects of your engine's systems, such as temperature, tire pressure, and the check engine status.
GPS Tracking — With DroneMobile, you can track your car anywhere at anytime while monitoring things like location, battery power, and even the speed the car is being driven at. Simply put, this is the best option for anyone that wants to know where their car is and how it's doing at any given time. You could even turn the car off from miles away!
Get a Remote Starter With Next Level Auto
What are you waiting for? With remote starters from Next Level Auto there's no more shivering while you wait for the engine to warm up and no more sitting in dark parking lots. You'll enjoy a warm, comfortable ride from the moment you enter your vehicle and be able to pull off as soon as you enter. Contact the remote starter and auto upgrade experts at Next Level Auto and step into comfort today!